William I (the Conqueror) – 1066-1087
William the Conqueror invaded England and killed two other kings in the process (Harald Hadrada of Norway and Harold Godwinson). He built many great fortresses to establish his power, including The Tower of London.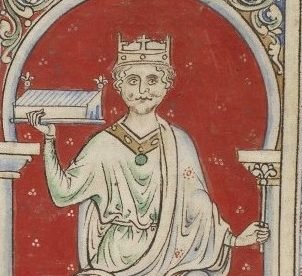 William II (William Rufus); 1087-1100
The eldest son of the Conqueror, William II was largely a successful ruler, promoting peace across his lands in England and France. His end was brought about by an arrow whilst hunting, and many historians suspect foul play.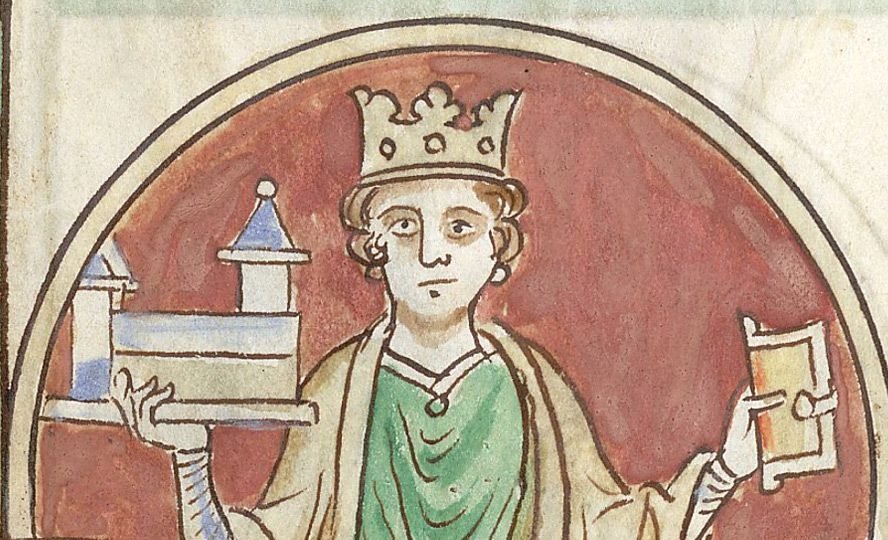 Henry I; 1100-1135
Acceding to the the throne after his elder brother was killed in a hunting accident, Henry I was considered a harsh but effective ruler; he managed to control the barons in England and Normandy. Some archaeologists think that Henry I might be buried in Reading – beneath a carpark.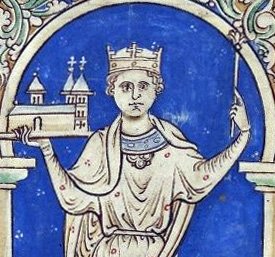 Stephen – 1135-1154 Stephen invaded England after Henry I's death, having been negotiating with the King to name him heir instead of Henry's daughter Matilda. Matilda fought back, and was very nearly our first Queen Regnant.
Henry II – 1154-1189 This King is probably most remembered for his tempestuous relationship with Thomas Beckett, a friend-turned-adversary; the Archbishop was murdered by three of Henry's knights in Canterbury Cathedral in 1170.
Richard I (the Lionheart)  (1189-1199) Richard's nickname comes from his reputation as a great military leader, even taking part in the Crusades. He was another unexpected King, as the third son of Henry II, but his elder brothers died before his father.
John – 1199-1216 Known as an evil tyrant, King John was responsible for the Barons Wars, which led to the signing of Magna Carta (the great charter) in 1216. To this day, it has formed the basis of English and British law, and is considered part of our ancient (but unwritten) constitution.
House of Plantagenet:
The Plantagenet Kings were the first to 
Henry III – 1216-1272
Edward I (Longshanks) – 1272-1307  
Edward II – 1307-1327
Edward III – 1327-1377
Richard II – 1377-1399
House of Lancaster:
A 'cadet' branch of the Plantagenet dynasty, the Lancastrians claim their right to rule through Edward III's third surviving son, John of Gaunt. Henry IV seized power from his cousin, Richard II, forcing him to abdicate.
Henry IV – 1216-1272
Henry V – 1413-1422 Henry V is famed for his against-the-odds victory over the French at Agincourt.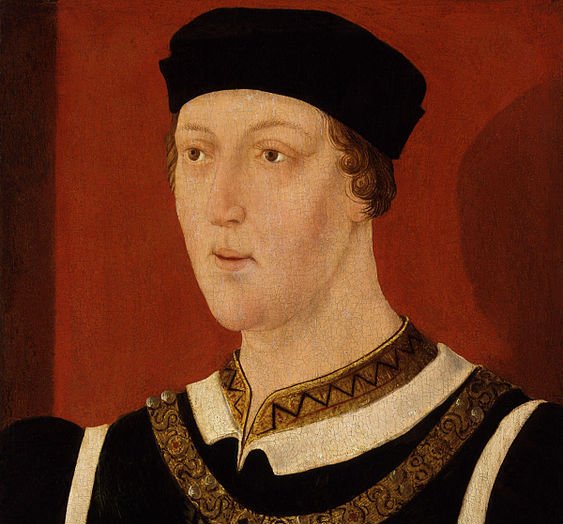 Henry VI – 1422-1461 and 1470-1471 Unusually, Henry VI had two reigns. He fought as the Lancastrian Kung in the Wars of the Roses, losing his crown to Edward IV, regaining it then suffering defeat once more. He suffered from periods of mental instability and was murdered in the Tower of London.
House of York:
Another 'cadet' branch of the Plantagenet dynasty, the Yorks came to power with Edward IV's victory on the battlefield. They claim their right to rule through Edward III's fourth son, from Edmund of Langley, 1st Duke of York.
Edward IV – 1461-1470 and 1471-1483 Edward IV was a strapping man, good-looking and a warrior King. His success in the Wars of the Roses against his Lancastrian cousins (with a brief period of defeat in 1470) turned a corner in history.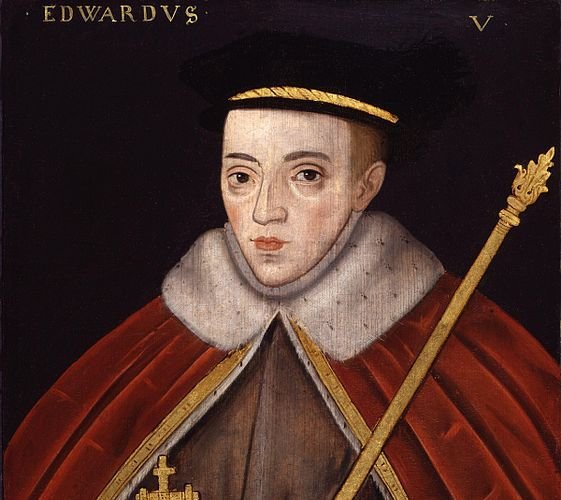 Edward V – 1483 Whilst never crowned, King Edward V succeeded at the death of his father. His guardianship was handed to his uncle, Richard III, who later usurped the young King and is the main suspect in Edward's death as one of the Princes in the Tower.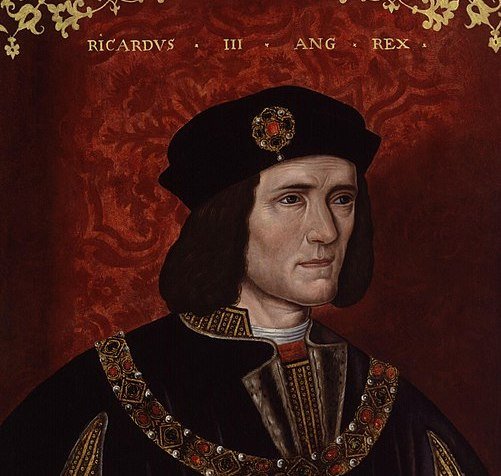 Richard III -1483-1485 History remembers Richard III as the King with a hunchback, who stole his nephew's crown and was almost certainly responsible for the deaths of the Princes in the Tower. His resting place was lost for centuries until 2012, when Richard's remains were found under a carpark in Leicester.
House of Tudor:
The Tudors came to power after the Battle of Bosworth, in which Henry VII – a cousin to Henry VI and member of the House of Lancaster – defeated Richard III and the House of York. They are arguably the most famous dynasty of our history.
Henry VII – 1485 – 1509 Henry VII was the last King to win his crown on the battlefield; he was ably supported by his mother, Margaret Beaufort. In order to secure his power and prevent further wars, he married Edward IV's daughter, Elizabeth of York, to unite the Houses.
Henry VIII – 1509-1545 Perhaps the most infamous Monarch since 1066, Henry VIII is remembered for his six wives, two of whom he had executed, as well as the magnificent Hampton Court Palace. History has taken a dim view of his reign, voting him our worst Monarch.
Edward VI – 1545-1553 Edward VI was a boy King, reigning under his uncle's influence as regent Lord Protector. Raised as a strict Protestant, his will decreed that his cousin Lady Jane Grey should succeed him, instead of his half-sister (and Catholic) Mary.   Mary I – 1553-1558  It was Mary I's attempt to take England back to the See of Rome that earned her the nickname 'Bloody Mary', thanks to the Protestant worshippers she had executed. She took her throne from Lady Jane Grey, who was Queen for just nine days. Elizabeth I – 1558-1603 Elizabeth's tenure as Queen is often remembered as a Golden Age in English history – a time of expansion, discovery and the defeat of the Spanish Armada, taking the Iberian nation down as the elite global power. A rare find came in 2015 when the remnants of a dress once belonging to Elizabeth was uncovered in a Herefordshire parish church.
House of Stuart:
Begun with the Union of the Crowns under James VI of Scotland, the Stuarts ruled for more than a century, seeing various important historic events like the Civil War, the Interregnum, the Restoration of Charles II and then the Glorious Revolution – essentially the last successful invasion of the British Isles.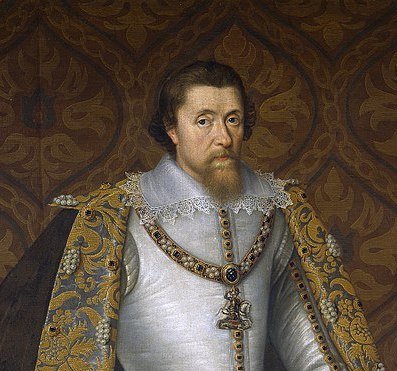 James VI and I – 1603-1625 Perhaps the most intelligent Monarch to sit on the throne, James VI and I came to the Scottish throne only aged 18 months. He survived the Gunpowder Plot in 1605, and assisted with an up-to-date translation of the Bible, but was also was notorious for his spendthrift ways and his male favourites.
Charles I – 1625-1649 Charles I inherited a dangerous mix of insecurity, bad advice and a staunch belief in the Divine Right of Kings, which lead to the Civil War and his execution. The Martyred King also began what is today the Royal Collection. The Interregnum The Commonwealth of England and Ireland was ruled by Oliver Cromwell and a military-style government. The power vacuum left by Cromwell's death couldn't be filled by his son, Richard, with events leading to the Restoration.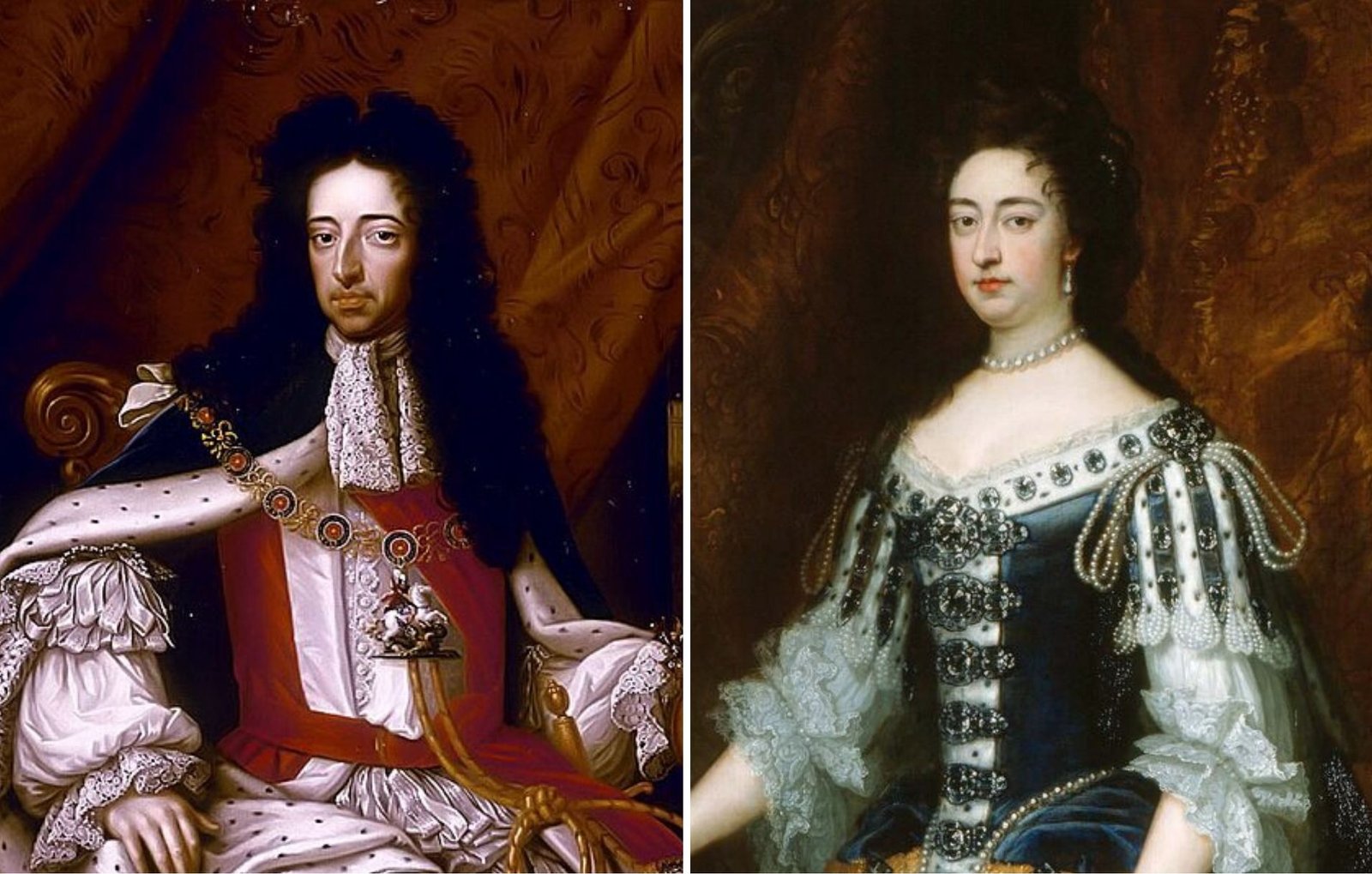 Charles II – 1660-1685 Restored to the throne after 11 years in exile, 'The Merrie Monarch' returned with a flare of excess and colour. Charles II over a turbulent time in history, seeing the plague at its height, the Great Fire of London, wars with the Dutch, also narrowly avoiduing a constitutional crisis with the succession of his Catholic brother. James II – 1685-1688 James' short-lived reign was a result of making enemies of his Parliament and people: he was unwilling to rein in his hard-line Catholicism, repealing Catholic recusancy laws and allowing – even encouraging – the Catholic faith. William III & Mary II – 1689-1702 William and Mary are the only joint Monarchs in British history, though power was only held by William. They were invited from Holland to take the throne after Mary's father, James II, fled to the continent. William continued to rule alone after Mary's death in 1694. Anne – 1702-1714 Queen Anne was the last of the Stuarts, seeing the official union of Scotland and England. It is thought she had a sexual relationship with her favourite, Sarah Churchill, Duchess of Marlborough.
House of Hanover:
The Hanovers came to the British throne through the line of James VI and I's daughter, Elizabeth of Bohemia. Queen Anne named her Protestant cousin, Sophia of Hanover, as her successor, but Sophia predeceased Anne by a few weeks, leaving her eldest son as next in line. This was the introduction of German lineage into the British royal household.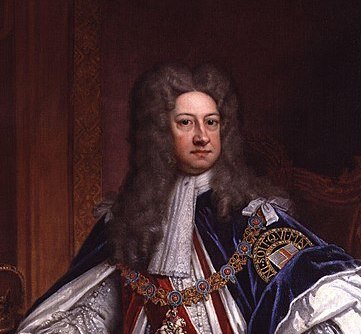 George I – 1714-1727 The first of the Georges, this King spoke not a word of English and was widely distrusted by the people because of his foreignness.
George II – 1727-1760 Despite being raised in Germany, George II was a little more popular than his father. George was the last King to lead British troops into battle, fighting at the Battle of Dettingen in 1743.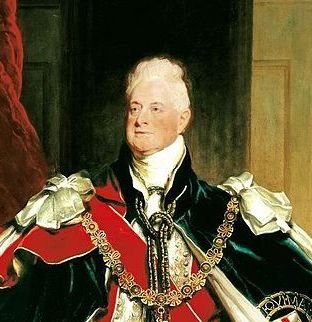 George III – 1760-1810  Often remembered as the 'mad' King, George III suffered with porphyria, or perhaps bipolar disorder. The King was the first Hanoverian to be born in Britain. During his reign, the American colonies won independence.   George IV – 1820-1830 George IV acted as Prince Regent snf took control of governance when his father, George III, was mentally incapacitated. George was well-known for his ostentatious taste, and was responsible for most of the design of Buckingham Palace, like the throne room. William IV – 1830-1837 A relatively short-lived Monarch, William IV was a brother of George IV. He lived at Clarence House for most of his life, and infuriated George III by marrying actress Dorothy Jordan without permission. He eventually settled with Adelaide of Saxe-Meiningen, and had a distinguished record as Lord High Admiral prior to his tenure. Victoria – 1837-1901 Queen Victoria ruled for 63 years and is by far one of our most-recognisable Monarchs. Her marriage to Prince Albert was one of love and not dynastic ambition, and they had nine children. She oversaw a period of intense change with the Industrial Revolution, and the rise of the Liberals in Parliament. Edward VII – 1901-1910 Edward VII's court was colourful and a welcome change to the dowdy decades-long mourning that his mother presided over. He was something of a womaniser, and took numerous mistresses.
House of Windsor:
In 1917, with Britain at war with Germany, George V made the decision to rename his dynasty: he chose the historic castle at Windsor as his inspiration, drawing on nearly 1000 years of English and British monarchs and their history to reinvent the German blood in the Royal Family.
George V – 1910-1936 The King who modernised the Monarchy, creating the foundation for what we understand the Royal Family to represent and do today – that includes the traditional Christmas Day speech. George was known for his love of shooting and stamp collecting.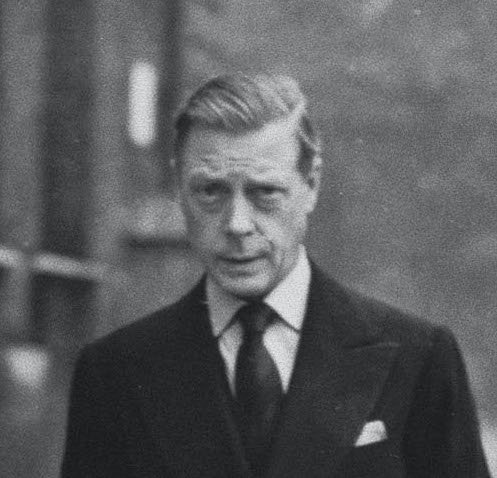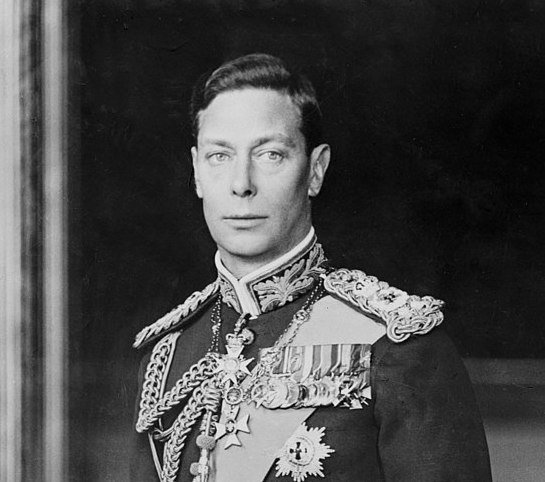 Edward VIII – 1936-1936 Edward, known as David to his family, chose to give up the throne in favour of marrying his divorcee lover, Wallis Simpson. He has gone down in history as a man who put his personal life before his duty. He didn't think he was much suited to the role anyway! His niece, Elizabeth II, attempted to reconcile The Duke of Windsor with the Royal Family in the early decades of her reign. George VI – 1936-1952 Another who mas not meant to be King, Albert chose the regnal name 'George' to provide a feeling on stability and continuity after the Abdication Crisis. He and Queen Elizabeth saw the UK through WWII, experiencing the Blitz alongside the people, with Buckingham Palace being hit numerous times. Elizabeth II – 1952-present Our current Queen is the longest-serving in British history, as well as the world's older Head of State. Elizabeth II is admired the world over for her commitment to the role of Monarch, having served to protect its interests – sometimes at the expense of family harmony – her entire life. Photo credits: All images from Wikimedia Commons; except image of Edward VIII (RCT) and Elizabeth II (Polaris)