The Royal Mint are releasing a £100 face-value coin featuring Buckingham Palace.
The silver coin features the Victoria Monument at the top of the Mall, as well as the façade of the iconic landmark that is The Queen's London home.

This is the second £100 coin to be released, with the first selling out in eleven days; it featured Big Ben and was released earlier this year.
Aiming to continue the tradition of celebrating 'architectural icons with a special place in British life', the Royal Mint have taken two full ounces of fine 999 silver to mint this coin. The image is that of Glyn Davies and Laura Clancy.
Larger than the £1 coin, the new addition to the Royal Mint's shop can be yours for just £100 – face value of the item. Only 50,000 will be minted.
At over 830,000 square feet of floor space, and with the largest private garden in London, the Palace dominates its corner of Westminster. While Her Majesty's official residence is actually St James's, down the Mall, Buckingham Palace is for many, the epicentre of the British Monarchy.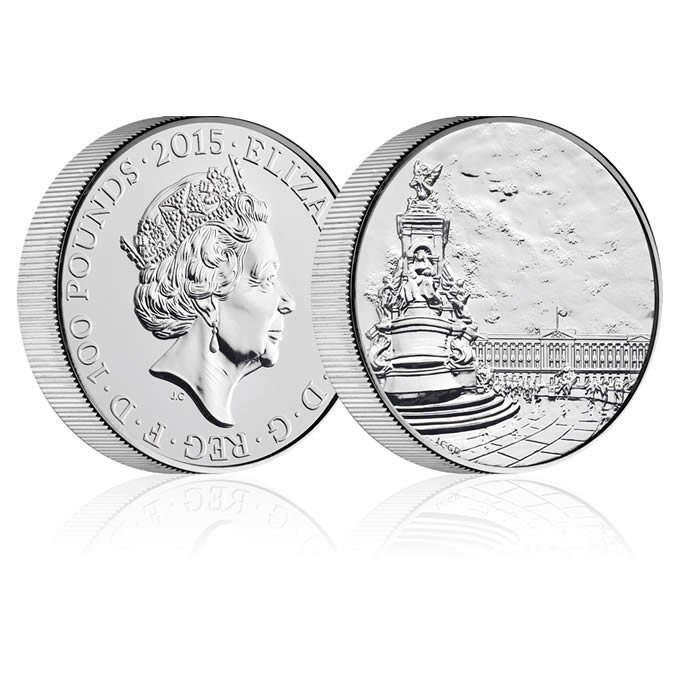 You are able to visit the Palace until September; this year's theme is the State Banquet and Garden Party.
Purchase the coin here.